Speaker Topics
Information Zone
Media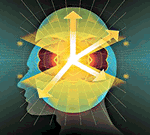 The Center for Winning Performance is a "mental training" organization dedicated to helping athletes and other high performers develop and keep a winning attitude to fully reach their potential, both profesionally and personally.
This center was founded by Jack Llewellyn, Ph.D., a world renowned sports psychology consultant, author, professor, business coach and speaker.

John Smoltz, National League Cy Young Award Winner, 1996:
"Jack Llewellyn's approach is simple and straightforward, and it can be applied to all areas of the professional workplace as well as to everyday life. His program teaches you how to adapt to and overcome pressure and increases your ability to persevere and get better, instead of giving in and getting frustrated. Jack has helped me tremendously."


Tom Glavine, National League Cy Young Award Winner, 1991 and 1998:
"As a professional athlete, I'm always looking for an edge—especially a mental edge—and Jack Llewellyn's program has helped me greatly in that area. Jack's program helped with me deal with adversity, make the necessary adjustments and recover. Jack has been a huge help with the mental side of my game."


Greg Poplarski, Senior Vice President, Prudential Retirement, National Sales:
"We recently had the opportunity to have Dr. Llewellyn address our top sales performers. I received tremendous feedback on his talk. Llewellyn has a unique way of drawing parallels between the successes and failures in sports and business. He is passionate, humorous, interesting and a great storyteller. Most importantly, the concepts Llewellyn focuses on can be immediately incorporated into day-to-day business."







Author Jack H. Llewellyn Ph.D.
Get the Mud Out of the Water
Everyone had adversity which creates "mud in the water" or mind clutter. Use The Jack Llewellyn System to change your life.....
read more
.
Let'em Play
Youth baseball has become a national phenomenon: phenomenally popular, and phenomenally controversial. In Let 'em Play.....
read more
.
Winning Sure Beats Losing
How to transform survivors into winners. He spells out, step by step, how to be a winner every day by.....
read more
.
View all books
© 2012 Center For Winning Performance All Rights Reserved





Corporate Appearances
Dr. Jack Llewellyn is perhaps best known for his work helping Fortune 500 clients use the same approach and strategies he used to turn former Atlanta Braves pitcher John Smoltz into a Cy Young winner, and NASCAR driver Tony Stewart into a champion. His strategies call for people to assess their abilities, focus on the right processes to reach goals, thrive on stress, and recover quickly from adversity in order to become top performers.
In 2004, Dr. Jack Llewellyn was forces to apply his philosophies to his own live when.....
read more
.

Jack Llewelyn In The Media
Videos Links
Fox 4 Morning Blend Interview.....
Tips To Overcome Life's Challenges.....
Article Links
New York Times: Counselor For The Braves.....
Fox News.....